STOP SUFFERING WITH LOW BACK PAIN AND SCIATICA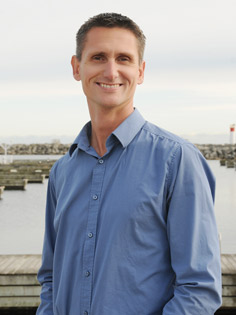 Our One-Time Monthly Promotion:
For over 13 years, our New Patient Assessment has been $150. For the next month, we are choosing to do a promotional offer to make it very easy to help more people. Our full evaluation, including x-rays and a full report of findings will only be $39.
Your time is now. If you or a loved one requires help, schedule a time with us and take advantage of this promotion!
WHY ARE WE DOING THIS?
Before you decide if you should read any further, it's most important to know why we are doing this. Lower back pain and sciatica are debilitating and life altering conditions that affect many areas of your life. Most regular people don't realize that Chiropractic doctors can relieve this pain without damaging medications or drugs.
For over 13 years, we've been educating our community in Oakville and been able to help thousands of people. It has gotten to the point where we are FRUSTRATED that so many people are still needlessly suffering with these conditions – not knowing there's a solution.
This stops now.
Chiropractic care is heavily RESEARCHED, STUDIED and PROVEN to relieve pressure in your body and make pain go away. We don't need to prescribe medication to mask the problem, we instead determine where the pain is coming from and treat the cause of the issue.
Dr. Zeni uses a special technique to adjust the spine without any twisting or turning of your body. This comfortable and gentle technique makes it easy to re-align the spine allowing your body to FUNCTION, HEAL and RE-CREATE the way it was intended to in the first place.

How Does This Benefit You?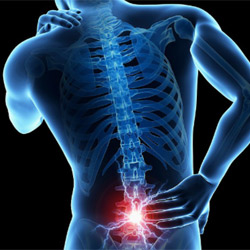 Getting out of pain.
Stopping any degeneration and arthritis.
Improving your mobility and overall health.
If you've suffered with lower back pain or sciatica, please let us help you. Our goal is to educate the Oakville community and stop the needless suffering that so many individuals experience on a daily basis.
Getting you healthy is our top priority. Dr. Zeni is highly experienced and detail-oriented. They will determine the cause of your problem, educate you on its origin and explain what needs to be done to correct the issue.
Lower back pain and sciatica are the MOST COMMON conditions our Doctors fix on a daily basis. Stop suffering with these debilitating symptoms and seek help!
Chiropractic care is proven to be BEST at correcting the spine and removing pressure off of your spinal cord – all without dangerous medication or surgery.

WHAT TO EXPECT
Expect to be listened to. Expect the Doctor to perform at their best and resolve your issue with a gentle and highly-effective method. After a detailed neuro-muscular assessment, Dr. Zeni will recognize the cause of your issue and determine what it will take the correct. The entire diagnostic process will only take 1.5hrs (including your detailed Report of Findings). Our In-Line X-ray facility is located within the office and you are not required to go elsewhere. After your diagnosis has been properly determined, the Doctors will put together a detailed treatment plan to not sure get you out of pain, but CORRECT the issue.
Oakville People Talking:
You really do feel very special there and not just from Dr. Zeni from his whole staff too. Very special Doctor knows his stuff. The treatment really works I could hardly walk in the front door from my back pain now I can't wait to run in the front door.

Headaches and migraines were once a part of my daily routine. I would suffer and take pills without ever thinking anything could help me. Then I met the Doctors at In-Line and my life has changed. I rarely have a headache and when I do they are so mild that I barely notice. Thank you so much for all your help.

Excited to find something that can help me solve my neck/back issues!

The positive attitude and friendly, caring atmosphere makes In-Line Family Chiropractic a very pleasant experience. I feel blessed that I was led here to pursue treatment.

I have never felt comfortable with previous chiropractic care I received but techniques were different. I feel comfortable with Dr. Matt's care and have noticed improvement in several areas.

Dr. Matthew Russell and his team are highly skilled and knowledgeable in their field of Chiropractic treatment. The courteous and welcoming staff make myself and my family feel comfortable and welcomed.

I have very busy life and I really appreciate how In-Line accommodates my changing needs.

These two guys are a rare find! So positive, educated and knowledgeable. My sciatica is gone and my overall health has improved. Thanks In-Line and the staff too.

I suffered from migraines and headaches almost every day for two years. Sometimes the migraines would completely incapacitate me. I had been on many types of pain medications and muscle relaxants and nothing helped me. Finally I wound up going to a pain clinic for injections every week for several months but it only made things worse. I've been going to Dr. Zeni for only about two months and have already seen improvement. Instead of the weekly migraines, I've only had one in two months. I seldom get a headache and when I do get one, it will usually go away on its own and it isn't nearly as intense as what I used to get. I am so grateful that I chose In-Line Family Chiropractic.

I would not hesitate to tell anyone about the great care we receive, the health benefits we notice, and how helpful, welcoming and flexible everyone is. Thanks!

I look forward to my visits with In-line. It has become a routine and every time I walk out of there I feel like I've won my life back!

Sally is the best Office Manager!

Since starting chiropractic care with Dr. Zeni, my migraines have completely disappeared. I once suffered on a regular basis, and now I have less than one migraine per year! Amazing.

Amazing and friendly staff at all times, very helpful! Very excited to be getting my treatment,. Soon after my first adjustment I already felt relief from chronic pain and a definite release in my whole back! Thank you!!

Dr. Zeni is obviously very dedicated to his profession by incorporating the latest knowledge and technology to provide optimal treatment. His communication skills are outstanding and I value the fact that he used x-rays as a starting point to diagnose, communicate and treatment plan my case. Kudos to Dr. Zeni and his team for exceptional service and care!

Staff are all very accommodating and very very friendly. I enjoy to come and glad that I had made that decision to place time for myself first for my health.

The office is very professional and personable and friendly. I felt comfortable from my first visit.
---